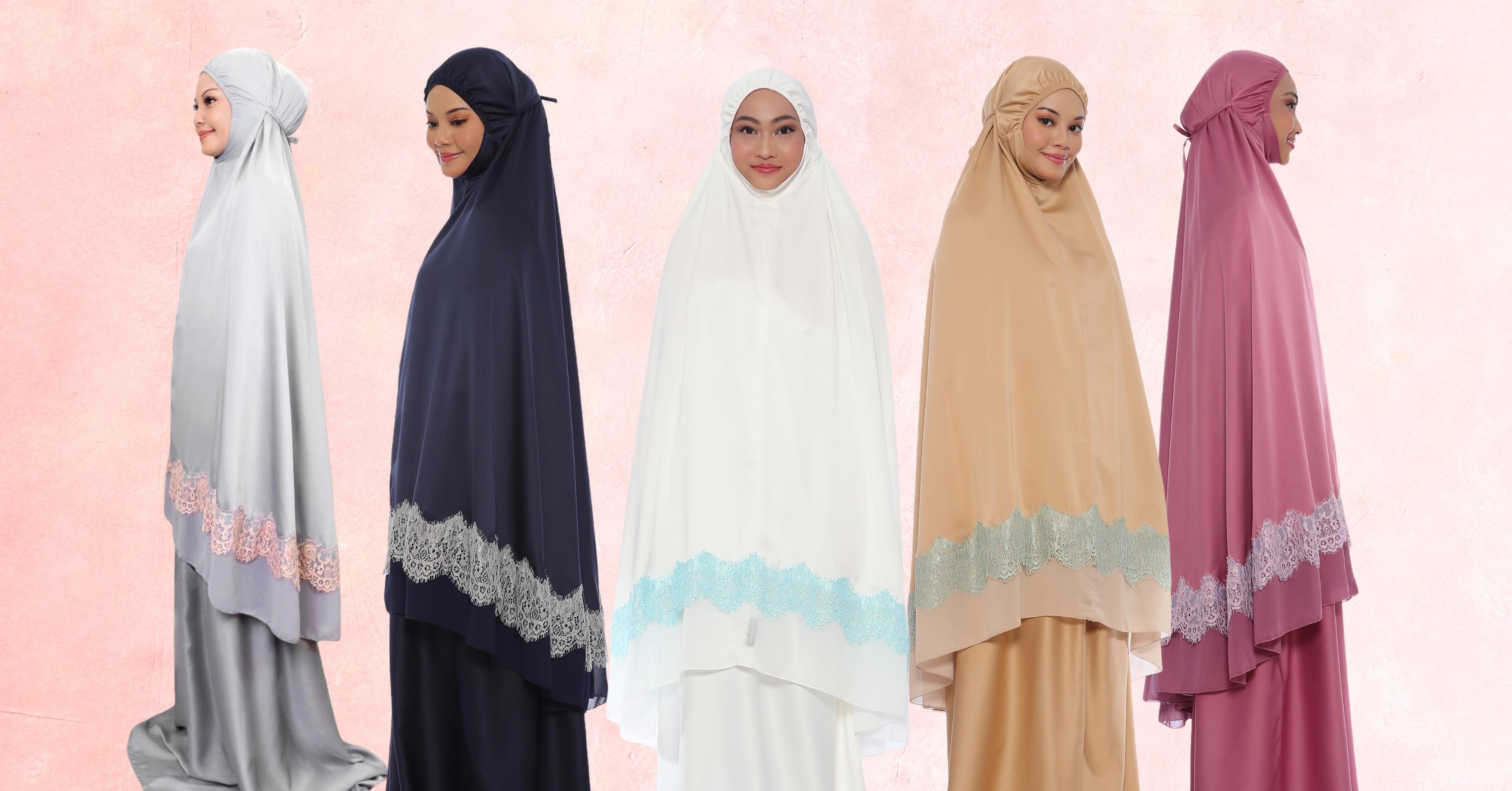 Our first design, Wan Gayah Rose series' fabrics were curated with comfort and elegance in mind.
We use high-quality materials made of premium matte satin silk for comfort and cooling effect, with eyelash lace and chiffon layers to complement & enhance the look. We assure you that the Wan Gayah Rose series is comfortable and the face area fits well with all wearers.
For the series, you can find an array of colours - grey, dusty pink, navy blue, taupe gold & white.

The Wan Gayah Rose series also comes with a matching-coloured telekung pouch bag and an exclusive box.
Browse through the collection and add this to your cart, lovelies.