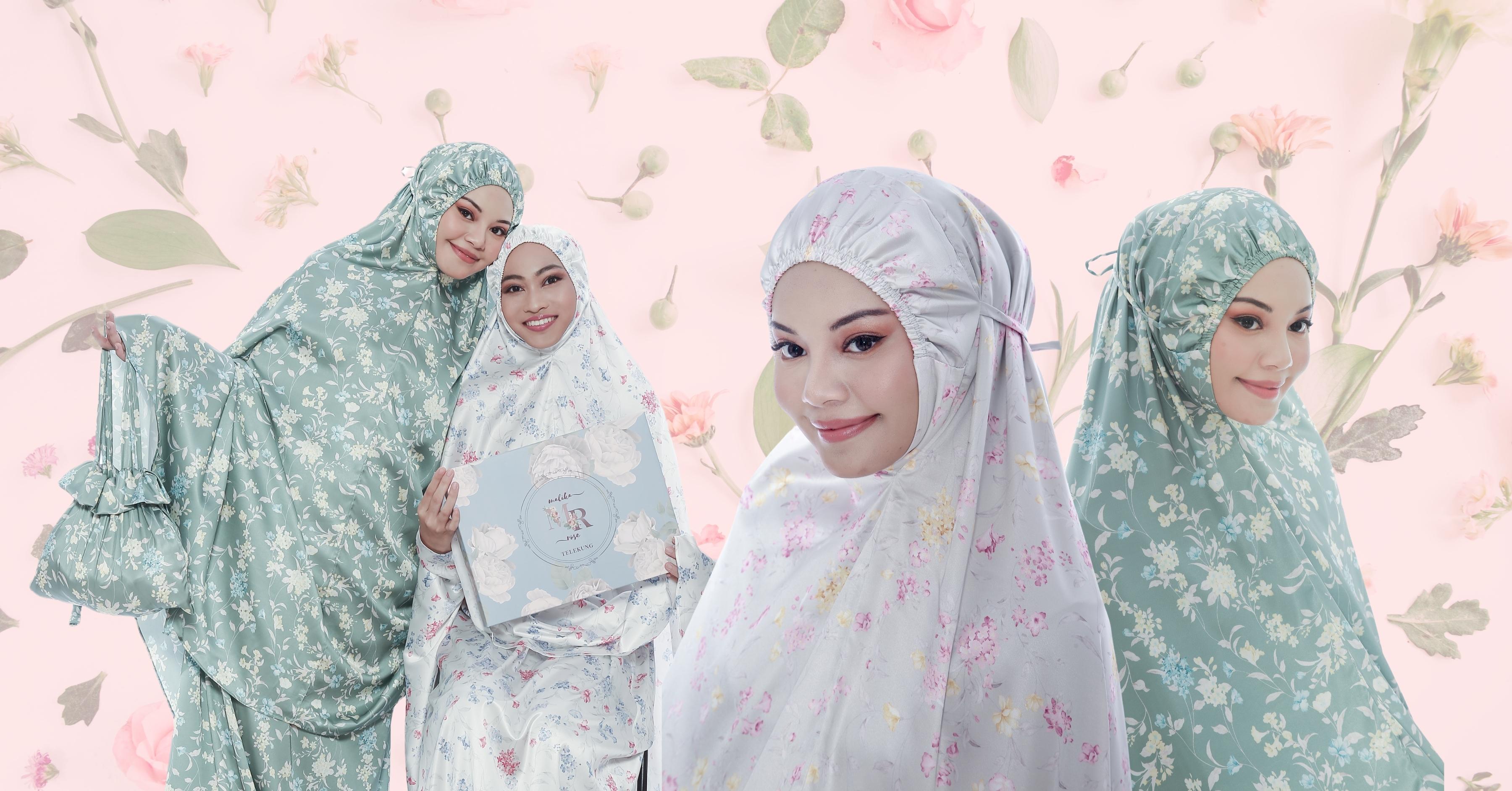 Meet our latest floral collection, Mislia Rose. With the name inspired by the love for our mothers, this telekung is made using quality-printed matte satin silk. The material we use is soft, lightweight, cooling, comfortable, and ironless. It is 'flowy' but doesn't 'fly up' during ruku' & sujūd. The floral prints on the fabric are pretty on their own without having to enhance it with other materials.

We are obsessed with the 3 choices of colours: white, grey and green-based fabric with small pastel floral prints.

The Mislia Rose series also comes with a pretty colour-matched telekung pouch bag and an exclusive box.

We look forward to you having the Mislia Rose series in your collection!