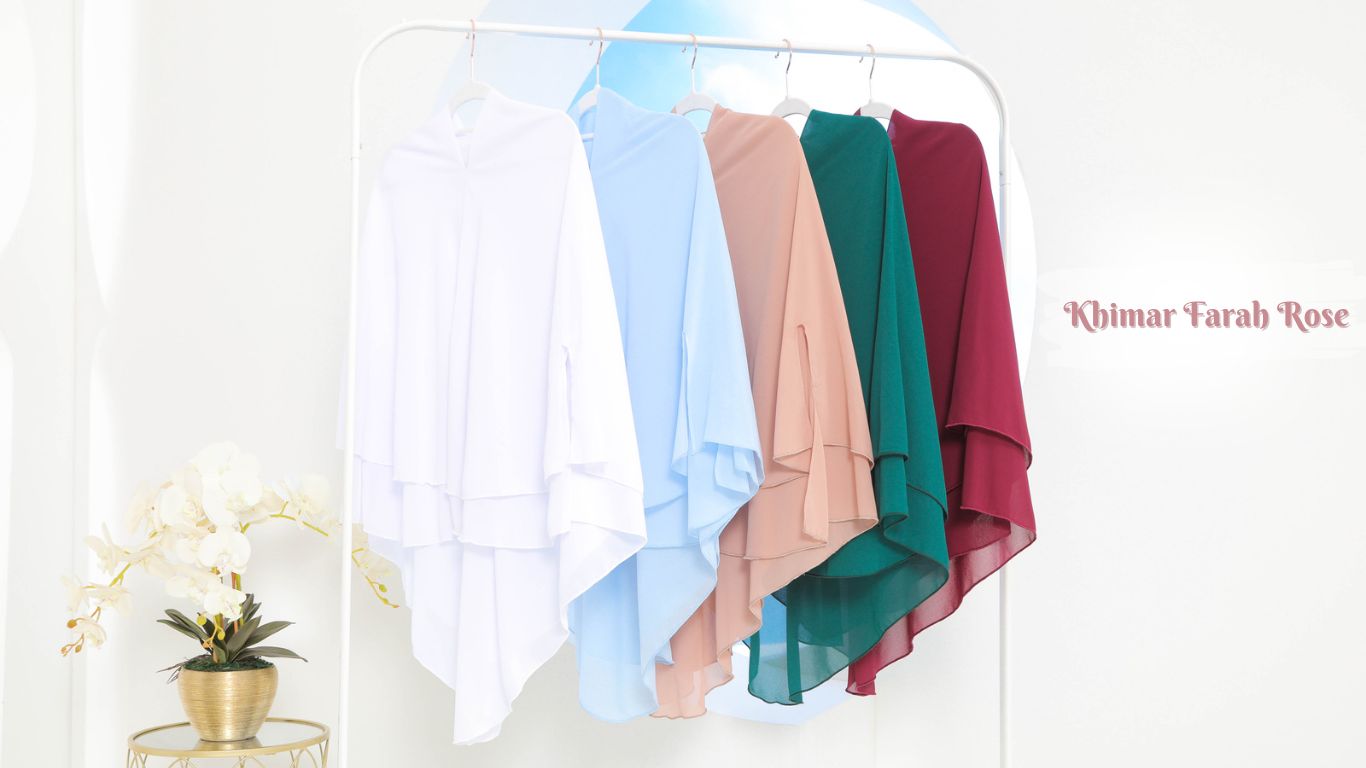 Our beautiful double-layer Khimar Farah Rose is made from georgette chiffon. It is breathable and comfortable. It is a prayer-ready khimar and you can opt to wear inner for more coverage around the hairline.
Pair this with our Abaya Farah Rose as all the colors are complementary with our abaya.
Available in 5 colours: White, Baby Blue, Nude, Emerald Green & Maroon.