Set Abaya & Khimar Farah Rose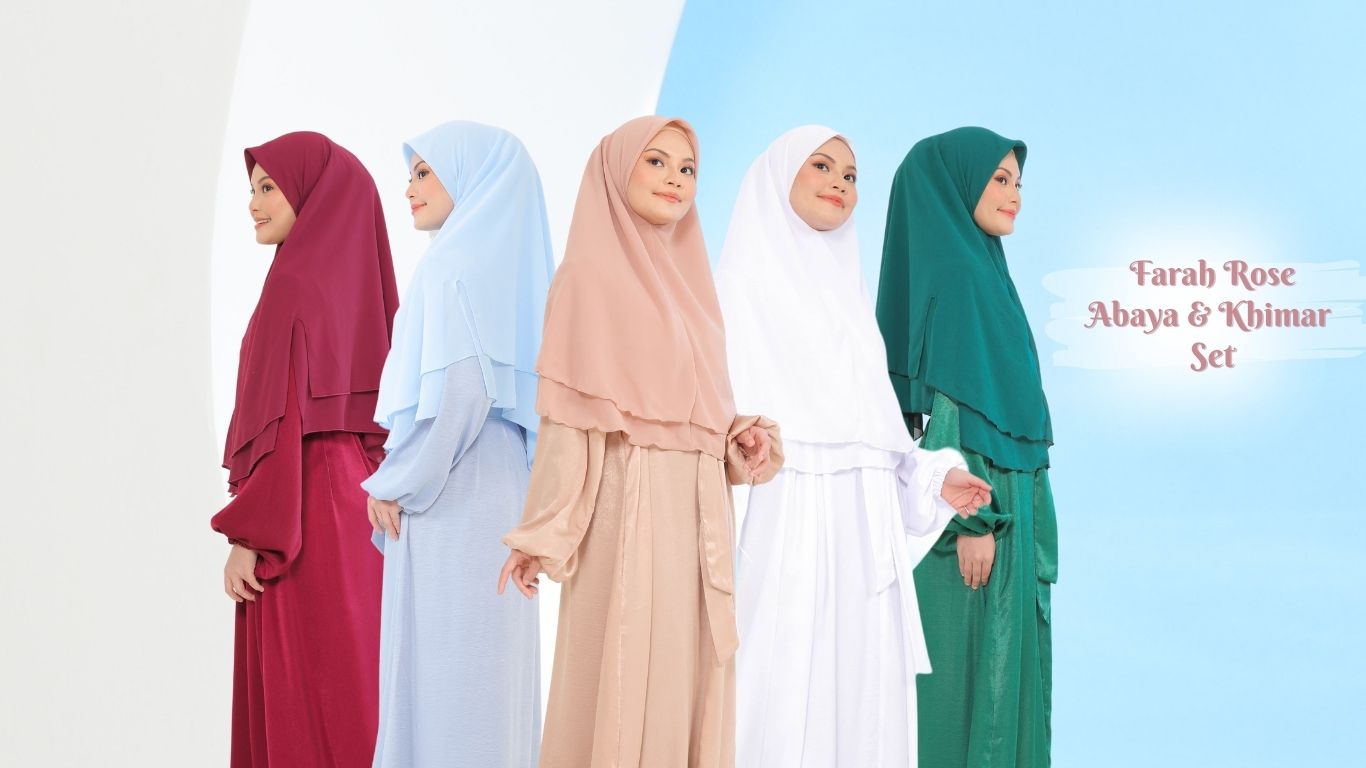 Abaya Farah Rose, our classy, modest abaya is perfect as modest clothing to be worn for Umrah, casual, and formal occasions.
The velvet satin A-line abaya, which gradually widens towards the hem, fits all women up to 2XL. The Abaya Farah Rose design also features lantern sleeves, a belt, a Mandarin collar, and a back zipper.
These lantern sleeves are elasticated at the wrist for a flexible fit.
Our beautiful double-layer Khimar Farah Rose is made from georgette chiffon. The fabric is breathable and comfortable. It is a prayer-ready khimar and you can opt to wear inner for more coverage around the hairline.
Available in 5 colours: White, Baby Blue, Nude/Gold, Emerald Green & Maroon.