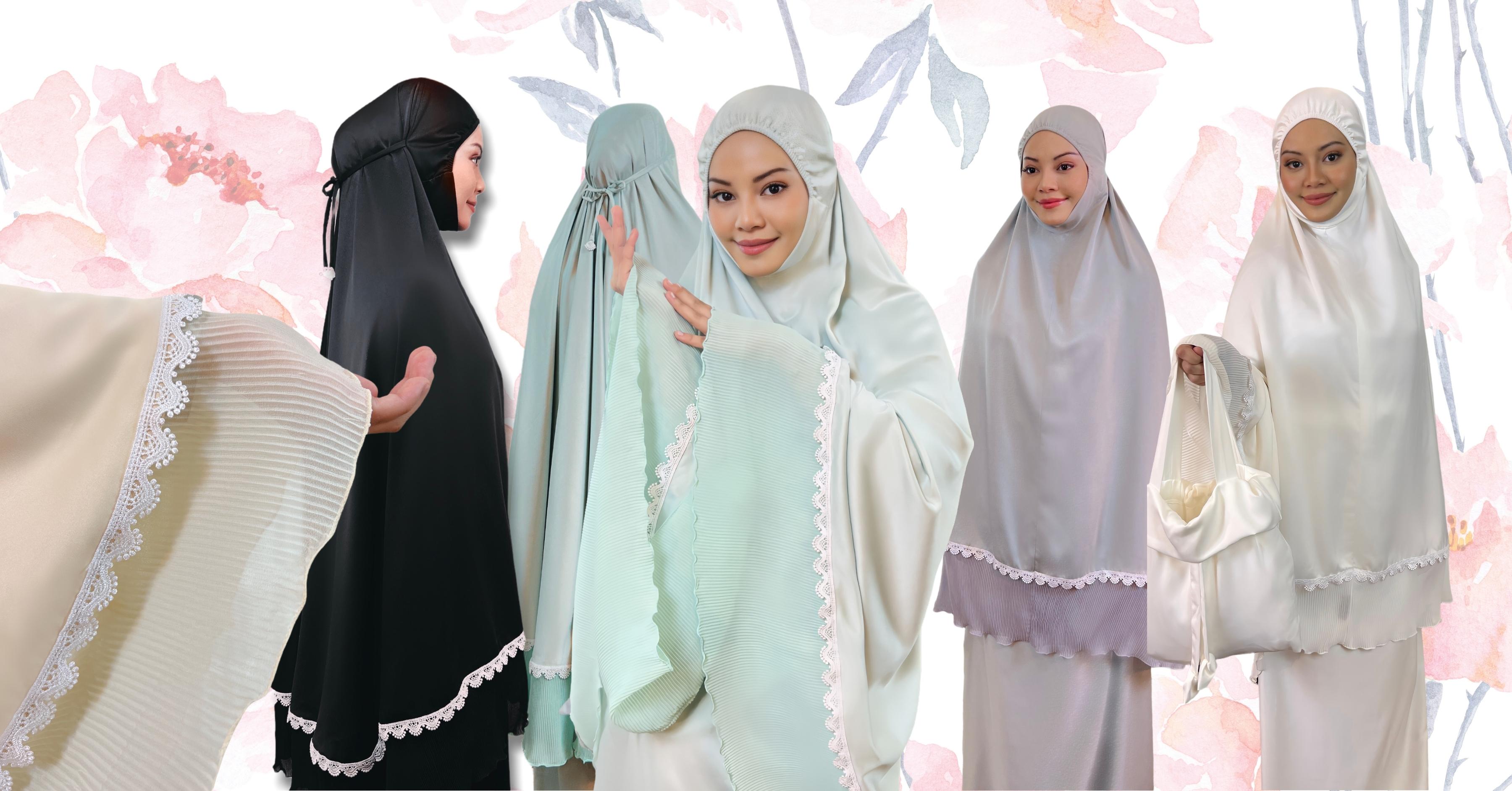 Elegance in its simplicity, describes Che Aishah Rose, our modest collection. Che Aishah Rose telekung material is matte satin silk and we added softness to the design by incorporating a pleated chiffon border and milk silk lace trims.
Che Aishah Rose comes in 5 colours: cream, mint green, white, grey and black.
The set comes with a pretty pouch bag and an exclusive box (perfect to be given as gifts).
This collection is super popular, so don't wait, ladies. Purchase Che Aishah Rose now!